Eat & Drink
Fuel Up at Our Stowe
Restaurants
From our onsite herb garden to our local craft beer selection, we do our best to make your dining experience as classically Stowe as it gets. Plus, it all tastes great.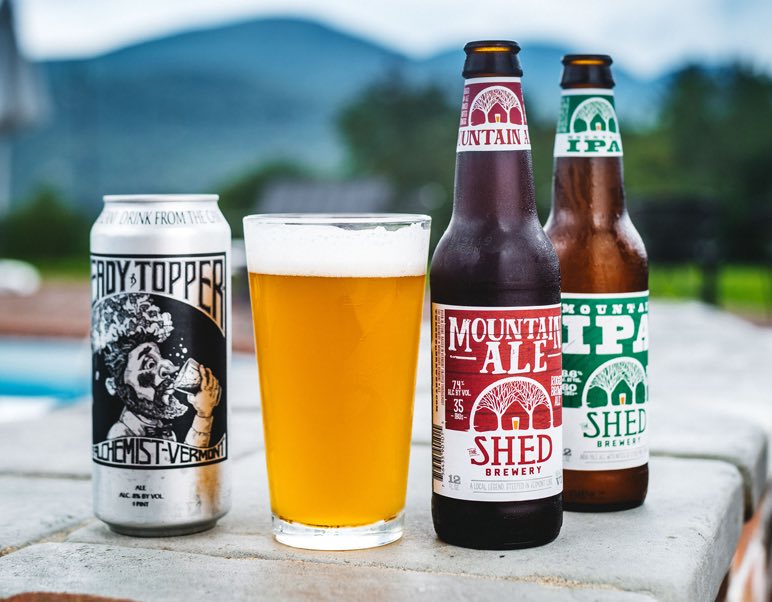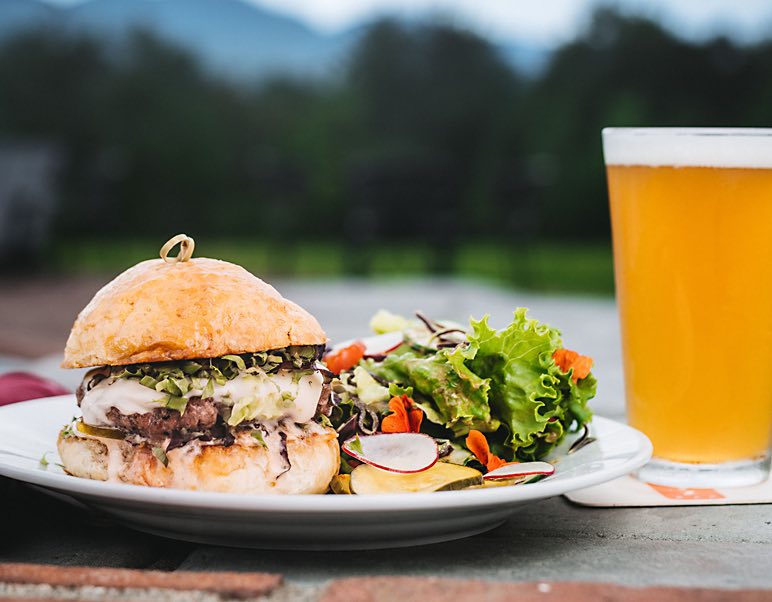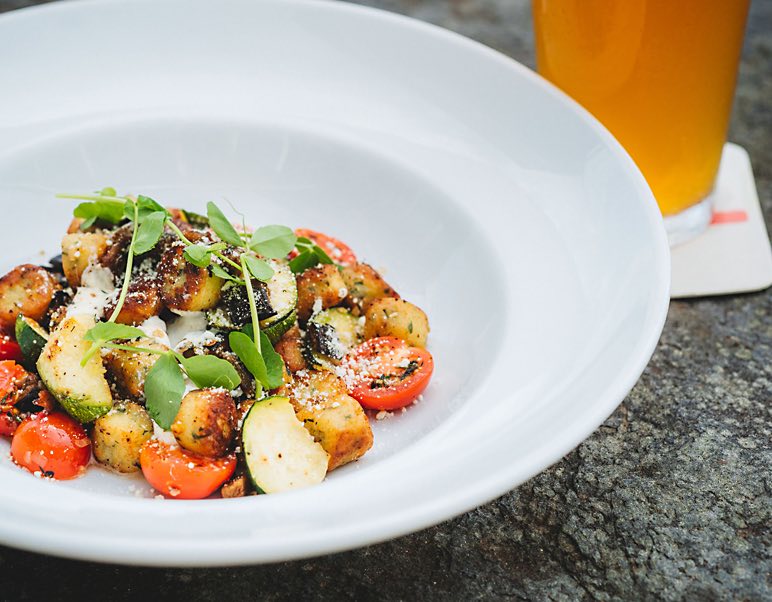 Wednesday - Sunday, 4 - 8 pm
*Bar open until close
Step into our intimate downstairs bar, named after world-famous mountaineer and one-time resident of The Stowehof, Fritz Wiessner. We commemorate him at the Fritz Bar, with a casual Vermont Bavarian menu of locally-sourced foods, beers, and spirits.
*Menu is subject to change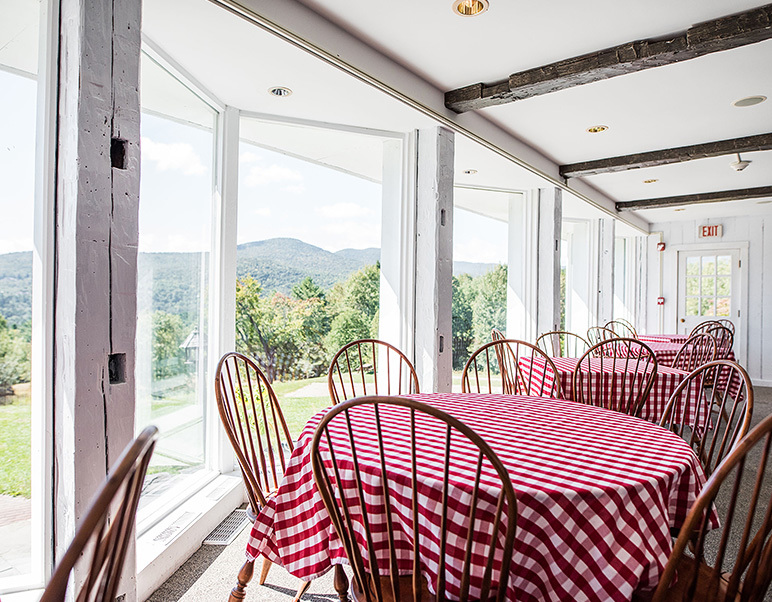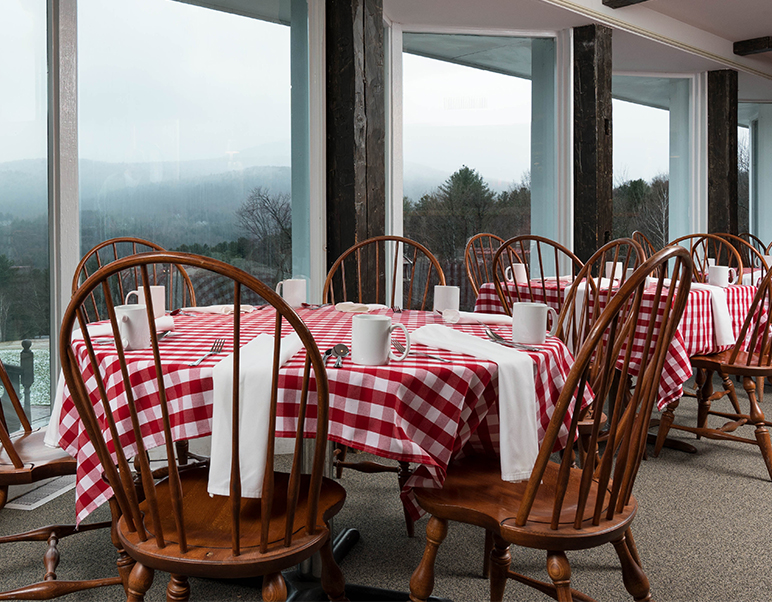 Mansfield Room
Breakfast service is temporarily unavailable.
Start your day in our scenic mountain view room, where pre-adventure nourishment is provided daily in the form of a buffet-style breakfast. Get energized with fresh coffee, fruit and an array of pancakes, eggs, sausage, bacon, bagels and lox, house-made muesli and yogurt.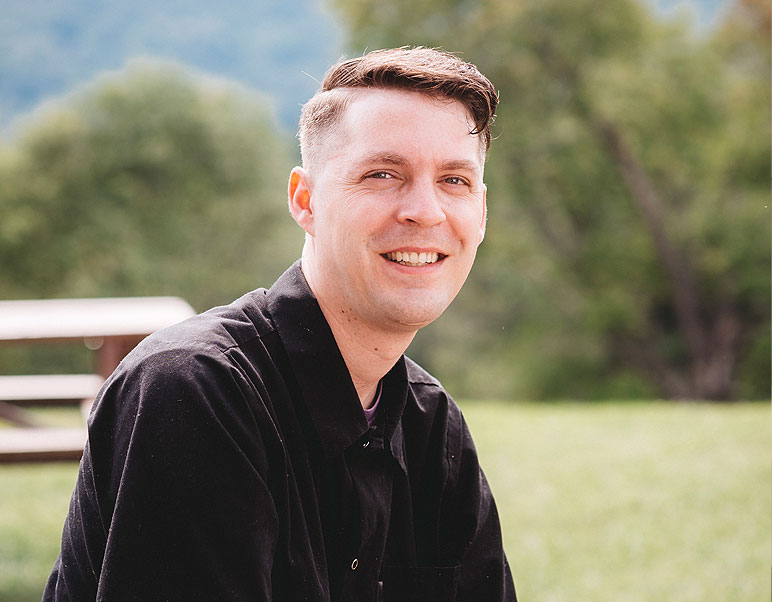 Meet The Culinary Team
Chef Kyle Hathaway
Kyle's culinary background includes working for Farmhouse Group in their various restaurants, Hen of the Wood in Burlington, and ArtsRiot in Burlington prior to working at Fritz. Kyle has a passion for showcasing local farms and farmers and their beautiful ingredients; from produce to cheese to poultry and meat. He loves creating dishes that are technique-driven but gives the eater a feeling of home and strives to make connections with local farms to help educate his customers on sustainability and the beauty that Vermont's food has to offer.
Meet The Culinary Team
Sous Chef Michelle Hall
Chelle pursued a Culinary Arts degree from Johnson & Wales University in Providence, RI. Upon graduation, Chelle returned to Vermont where she discovered her true passion for farm-to-table cuisine. Due to her deep love of winter, Chelle moved to Stowe, VT to cook, grow food, and become a part of a vibrant culinary community. As the Sous Chef at The Stowehof's Fritz bar + Restaurant, she strives to keep the menu seasonal and to forge relationships with local farmers, foragers, and growers.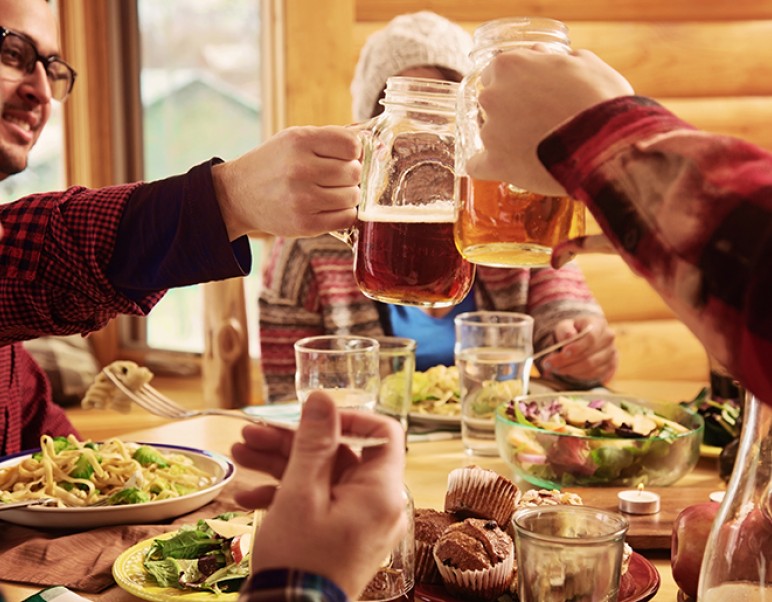 Become a Friend of Fritz
Friends of Fritz enjoy exclusive discounts at The Stowehof and get updates on the latest events and specials at Fritz Bar + Restaurant. It's free and easy to join.
15% off Food at Fritz Bar + Restaurant
15% off Pool Pass + Cross-Country Ski Pass
15% off Stowehof and Fritz swag
10% Additional Value on Any Gift Card
SIGN UP