Eat & Drink
Fuel Up at Our Stowe
Restaurants
From our onsite herb garden to our local craft beer selection, we do our best to make your dining experience as classically Stowe as it gets. Plus, it all tastes great.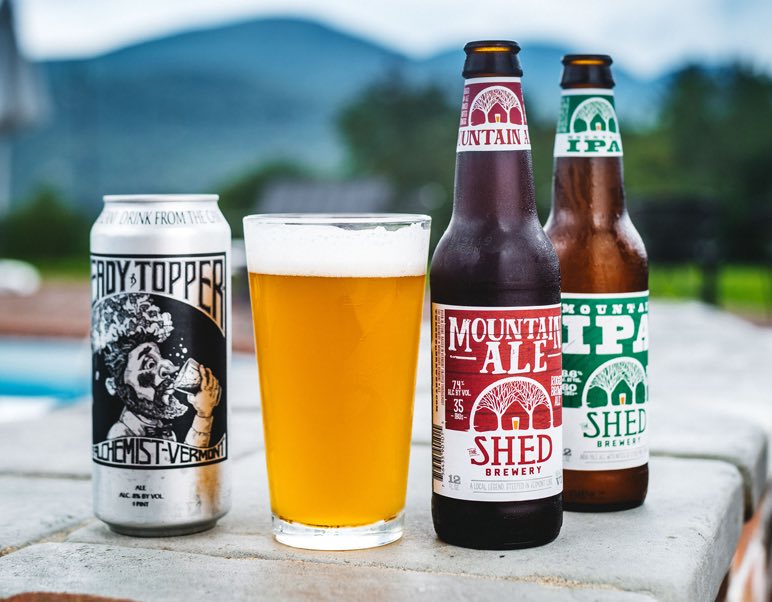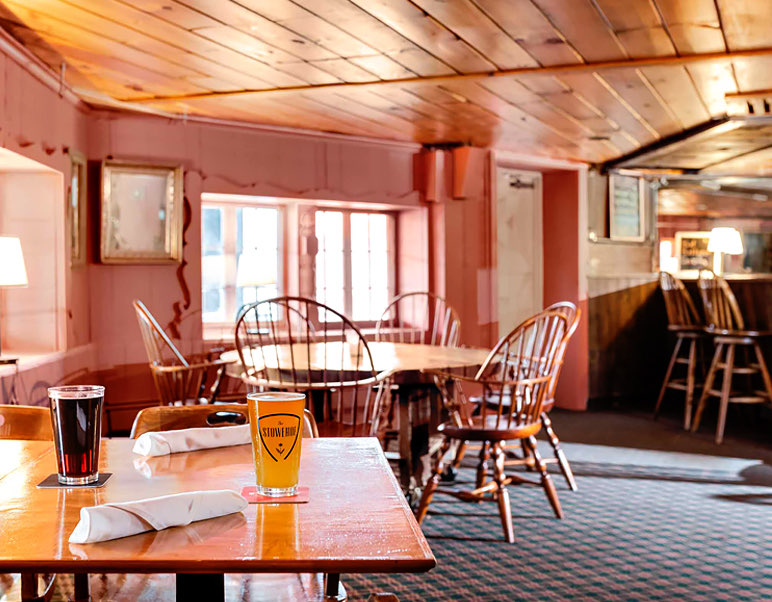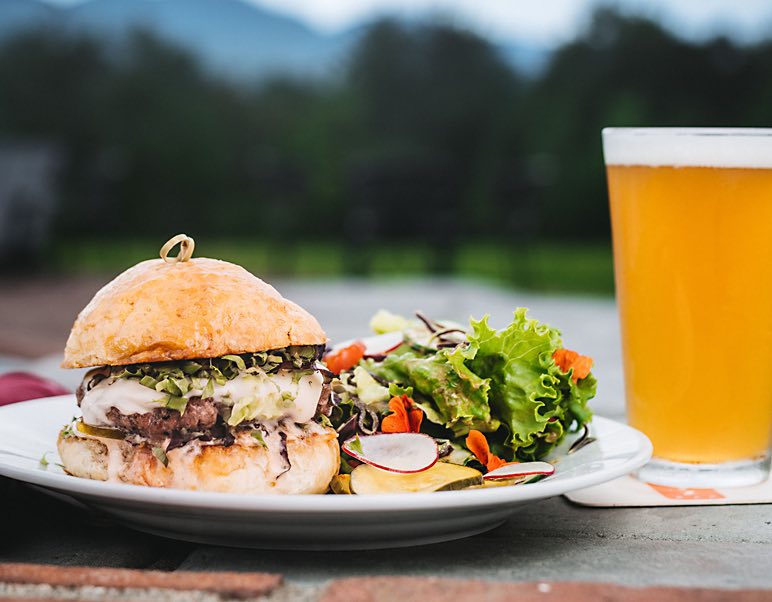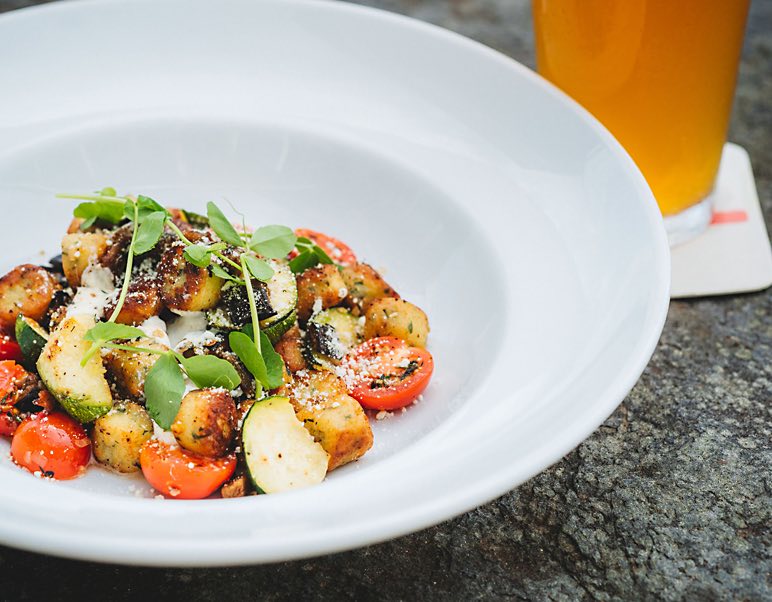 Fritz is temporarily closed through May 25, 2022.
Step into our bar and restaurant named after world-famous mountaineer and one-time resident of The Stowehof, Fritz Wiessner. We commemorate him at Fritz Bar, with a casual Vermont Bavarian menu of locally-sourced foods, beers, and spirits. Dine at our intimate downstairs bar or on our dog-friendly patio with picturesque views.
*Menu is subject to change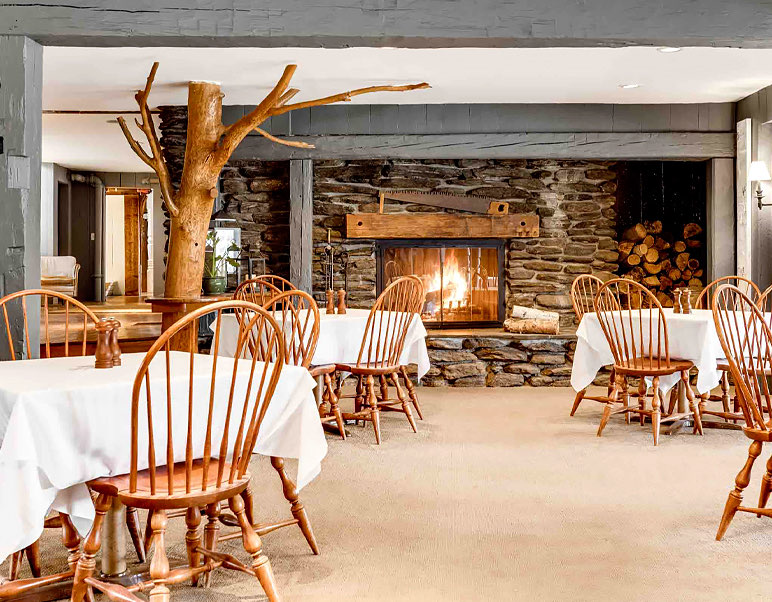 Mansfield Room
Open Daily, 7:00 AM - 10:30 AM
The Mansfield Room will be closed April 11 - May 5, 2022.
Start your day in our scenic mountain view room, where our a la carte breakfast offerings provide pre-adventure nourishment daily. Get energized with fresh coffee, fruit, pancakes, eggs, sausage, bacon, bagels and lox, house-made muesli and yogurt.
Meet The Chef
Chef Joe Chmielewski
Joe has years of farm-to-table experience behind him, opening and running kitchens for The Farmhouse Group including their namesake establishment, as well as being head chef of The Great Northern in Burlington. Most recently, he comes to us from running one of Mazzone Hospitality's beloved steakhouses in the Capital Region of New York. His keep-it-simple approach ensures that proper technique and the right amount of love will be used to deliver a farm-fresh experience. Products from the best creameries, apiaries, produce stands, and livestock producers come together to provide a one-of-a-kind Vermont experience.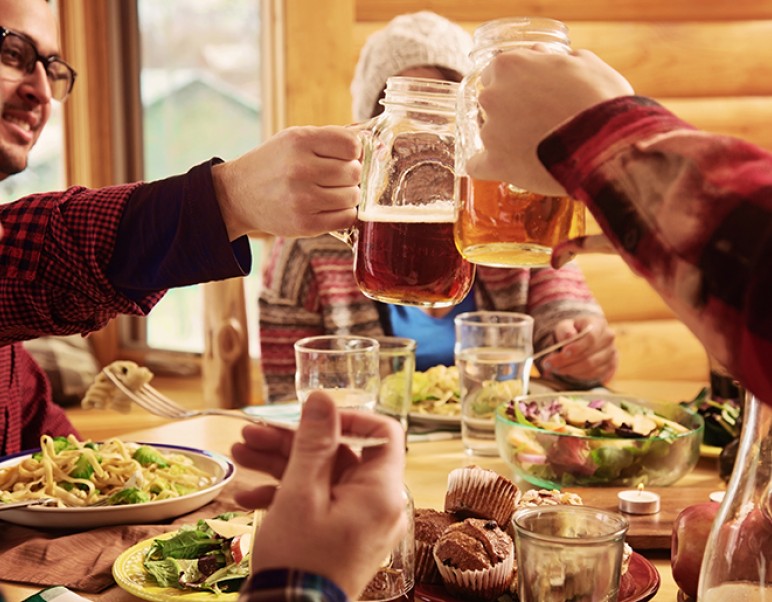 Become a Friend of Fritz
Friends of Fritz enjoy exclusive discounts at The Stowehof and get updates on the latest events and specials at Fritz Bar + Restaurant. It's free and easy to join.
15% off Food at Fritz Bar + Restaurant
15% off Pool Pass + Cross-Country Ski Pass
15% off Stowehof and Fritz swag
10% Additional Value on Any Gift Card
SIGN UP